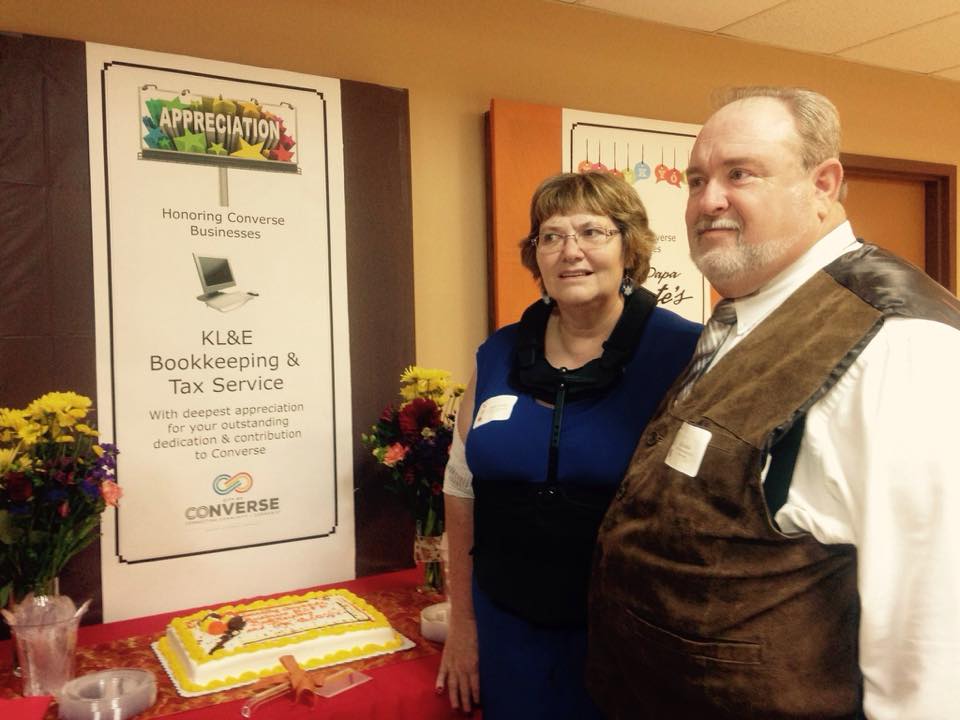 Our Approach
Our mission is to serve you to the best of our abilities, always with honesty and integrity.
We have lived in and around the Randolph AFB community since 1980, and it is our pleasure to assist you with all of your bookkeeping and tax preparation needs.
Our Story
I have worked with tax preparation and bookkeeping since 1976. KL&E Bookkeeping and Tax Service opened in June 1981, after I separated from the United States Air Force. I specialize in small business accounting and both business and personal income taxes.
Ed Novack
Kandy and I were happily married from 1974 to 2020. Kandy and I had just celebrated our 46th Anniversary in June of 2020. The following month on July 24, 2020 Kandy went to be with our Lord and Savior. Together we have 6 children, 16 grandchildren, and 4 great grandchildren.
I am an active member of Marion Baptist Church in Marion, Texas where I am the acting music director.
I enlisted in the USAF November 1972 and separated with an Honorable Discharge in May 1981. While in the service, I worked as a Bomb Loader-Munitions until 1976 and then in Management and Chapel Fund Accounting until discharge.
In 1982 I started serving on the street commission for the City of Converse and then was elected to the City Council in 1984. As a Council Member I worked as the Liaison for the Fire & EMS Commission, Street Commission and Parks Commission. After getting off of the City Council, I continued to serve on the Planning and Zoning Commission until 1994.
Kandy Novack
Kandy passed away on July 24, 2020. Her memory will continue to live on within the company. She was a vital member of development and flourishment of this company.
She was a member of Marion Baptist Church and full time Organist.
She had worked in the accounting and tax business since 1981.
Once her children were grown, She returned to school and obtained a Bachelor's Degree in Business Administration.
Her experience includes Small Business Accounting, Construction Accounting, Non-Profit Accounting, and Radio Trafficking.
Krystal Hernandez
I have been married for 15 years and have 4 children. I am a member of New Life Baptist Church in Converse, Texas.
I am currently going to college to obtain my Associate's Degree in Business Management.
I have been working in the accounting and tax business since 2013. My previous experience includes working in customer service both for the State of Texas and private companies.